"Pushing the boundaries through continuous innovation, Greymatter.io offers exceptional Layer 3, 4, and 7 visibility, unmatched intelligence, built-in support for emerging use cases, and auto mated performance optimization."
— Ivan McPhee, Analyst at GigaOm
Greymatter.io is once again recognized as a Leader and Outperformer in the 2023 GigaOm Radar Report for Service Mesh due to our rapid innovation.
Read the report to see what sets us apart and view our Platform Overview for more details on Greymatter.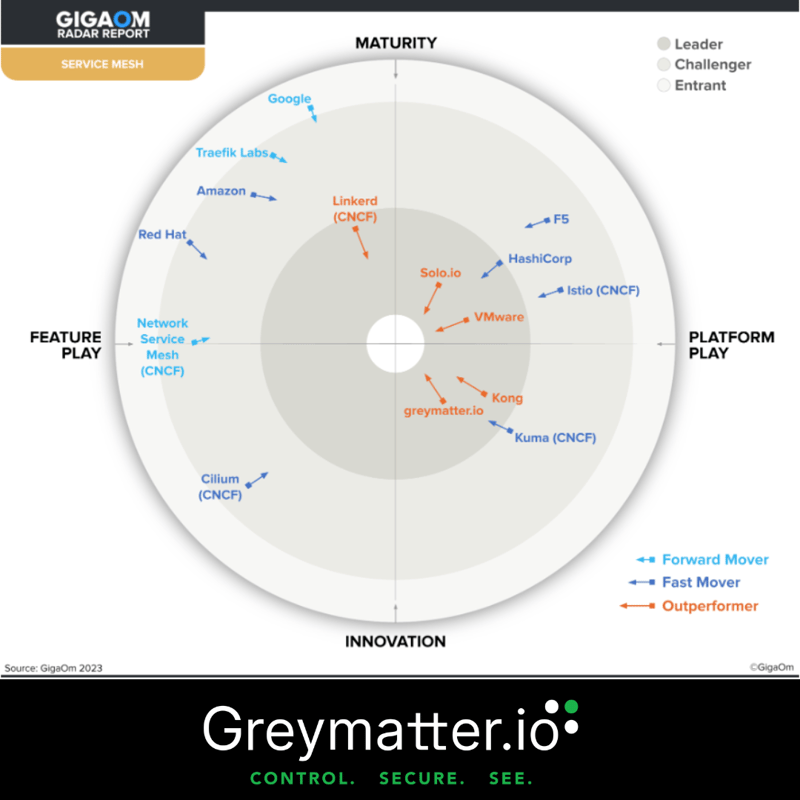 "Greymatter is in both the innovation platform play space, which is right where I'd want to buy Service Mesh, and closest to the center. They are also moving at a pace that's faster than market. So, we expect Greymatter to continue to be a Leader and Outperformer in the years to follow."
— Howard Holton, CTO at GigaOm
Watch our recent webinar with GigaOm CTO, Howard Holton, and Greymatter.io CTO, Jonathan Holmes, as we discuss Greymatter's enterprise connectivity and how Greymatter occupies the sweet spot of the innovation and platform play space, aligning perfectly with GigaOm's vision of Service Mesh.